Who Will Pay My Medical Bills After an Accident?
Feb. 28, 2023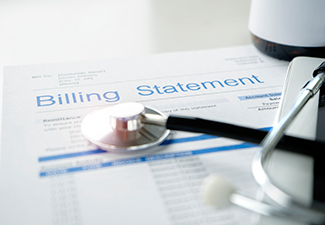 If you have been in a car accident in Mississippi, you may be wondering who is responsible for paying the medical bills. The answer isn't always straightforward, as it depends on the specific circumstances of your accident and the type of insurance coverage that you and the other driver have.
After a car accident, it is vital to work with an experienced attorney to help you manage your medical bills and pursue the compensation you deserve. Ronald E. Stutzman, Jr., at The Stutzman Law Firm, PLLC, serves accident victims in Flowood, Mississippi, and surrounding areas, including Rankin County, Pearl, Clinton, Brandon, and Richland.
Mississippi Is a Fault State
Like most other states in the country, Mississippi is a fault state. What it means is that the party at fault is responsible for any resulting damages caused to other parties, including their medical bills.
If you were injured in an accident caused by someone else's fault, the at-fault party will be responsible for paying your medical bills. However, you may still have to pay for certain expenses, including deductibles, co-pays, and upfront costs.
If you are partially at fault for your injuries, your recoverable damages – including medical bills after an accident – may be reduced in proportion to your degree of fault based on Mississippi's pure comparative negligence system. For example, if you are deemed 30% at fault for the car crash, your compensation will be reduced by 30%.
Will My Car Insurance Cover My Medical Bills?
If you have car insurance with "med pay" coverage – which is not mandatory in Mississippi –your car insurance company may cover some of your medical expenses after an accident, regardless of who is found to be at fault. Med pay coverage pays out up to a predetermined amount and can help cover hospital stays or ambulance rides following an accident. However, each policy is different and comes with its own set of restrictions, so make sure that you check with your provider before making any decisions about how to pay your medical bills after an accident.
Do I Have to Use My Own Health Insurance?
You do not necessarily need to use your own health insurance plan after a car accident in Mississippi. However, it might make sense to do so if your med pay coverage does not cover all of your expenses or if you are found at least 50% at fault for the crash, which means the other driver's insurance won't cover your expenses and losses.
If either one of these scenarios applies to you, then it makes sense to file a claim under your health insurance plan instead—especially if it has good benefits and low deductibles. Just remember that filing a claim under your health insurance plan could mean higher out-of-pocket costs down the line if there is any dispute over who should ultimately bear responsibility for paying those medical bills.
What If the Other Driver Is Uninsured?
Under Mississippi law, all motorists in the state are legally required to carry liability insurance coverage, which covers at least $25,000 per person (injuries), $50,000 per accident (injuries), and $25,000 for property damage, according to the state's Insurance Department. Unfortunately, not all drivers in Mississippi are insured.
If the other driver is uninsured, you can recover damages through your uninsured motorist coverage if you carry this type of coverage. This type of coverage helps protect you financially if you are injured in an auto accident caused by someone without auto liability insurance coverage, if they cannot be identified (such as hit-and-run accidents), or if they do not have enough coverage to compensate you for your damages.
Understand the Details of Your Case
If you were involved in a car accident in Flowood or surrounding areas in Mississippi, contact Ronald E. Stutzman, Jr., to discuss your specific situation. The experienced car accident attorney at The Stutzman Law Firm, PLLC, can review the details of your case and determine the compensation options that may be available to you. Call today to set up a free consultation.