What to Do When Hit By an Uninsured/Under-Insured Motorist
Oct. 23, 2023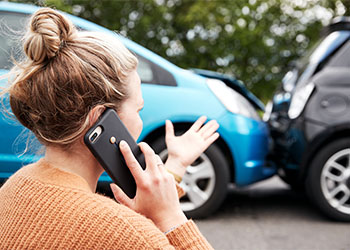 If you are involved in a traffic accident of any type, you may be left with a variety of stressful challenges, including damage to your car and physical injuries. In cases in which the accident was caused by a driver who turns out to be uninsured (or under-insured), things become even more complicated and frustrating. Learning more about what to do if you find yourself in this situation and what your legal options are is important.
Fortunately, you don't have to worry about navigating this situation on your own. By working with a law firm with extensive experience in uninsured/under-insured motorist accidents, you can receive the knowledgeable legal guidance you need as you seek out whatever options may be available to you to pursue compensation for your accident. If you are located in Flowood, Mississippi, or the surrounding areas of Brandon, Clinton, Pearl, Richland, or Rankin County, contact The Stutzman Law Firm, PLLC to schedule a consultation.
Required Insurance Coverage in Mississippi
Under Mississippi law, all licensed drivers are required to carry liability insurance coverage in the following amounts:
$25,000 for any injury or death of one person

$50,000 for total injuries or deaths in an accident

$25,000 for property damage
Despite these requirements, there are drivers who still choose to get behind the wheel while either not carrying the minimum coverage—or no insurance coverage at all. When these types of drivers cause accidents, it creates problems for everyone involved.
Mississippi Is a Fault State
Different states handle liability for car accidents in different ways. Mississippi is what is known as a "fault state," which means the party determined to be responsible for the accident can be held legally liable for any injuries, deaths, or damages. In most cases, these situations are handled by working with the insurance provider for the at-fault party. If the at-fault party has no insurance, however, things can be more challenging.
Uninsured & Under-insured Motorist Provisions
Insurance providers can offer uninsured and/or under-insured motorist provisions to add on to your policy. These provisions act as a safeguard in the event you are involved in an accident with a driver who does not carry the required amount of coverage. Consulting with your insurance provider can give you more details regarding any uninsured/under-insured motorist provision they may have available.
Steps to Take If You Were Hit by an Uninsured/Under-Insured Motorist
The immediate aftermath of an accident can be chaotic, but there are a few basic steps you can follow to make sure your bases are covered:
Get all parties involved to safety.

Gather as much information as you can. This can include identification and contact information for all parties involved, witness statements, police reports, and more.

If the other party says they do not have insurance, it is still crucial to get as much information from them as you can.

Notify your insurance provider of the accident and inquire about uninsured/under-insured motorist provisions.

Contact an attorney for help with your case.
With a knowledgeable attorney in your corner, you will have improved chances of putting yourself in a strong position to seek a fair outcome.
Stand Up for Your Health & Your Future
Following a car accident, you have a lot of things to deal with. Attempting to handle negotiations with insurance providers, getting your vehicle repaired, and getting medical treatment for injuries are complicated enough without having to worry about the responsible driver being uninsured or under-insured. Let an experienced law firm help you by taking some of the load off of your shoulders. By working with an attorney, you can feel confident that your best interests are always prioritized.
If you have been involved in an accident and the other driver either has no insurance or does not have the minimum amount of coverage required by state law, you still have legal options to pursue the financial compensation you deserve. A skilled attorney can help you assess your situation, explain the legal process to you, and lead you through each step as you seek a favorable resolution. If you are located in Flowood, Mississippi, or Richland, Pearl, Clinton, Brandon, or Rankin County, contact The Stutzman Law Firm, PLLC today and schedule a consultation to discuss your situation.