What To Do After An Accident
Jan. 28, 2022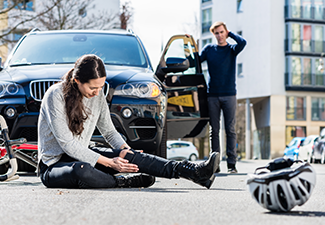 A car accident can happen in the blink of an eye. One moment can cause injuries that permanently affect your health and create mountains of bills. After an accident happens, you need to take the right steps to protect yourself.
Ronald E. Stutzman, Jr. personally knows the pain of dealing with the effects of an auto accident. He doesn't want you to go through this stressful and complicated experience alone. He will work hard on your case and advocate for your rights. The Stutzman Law Firm, PLLC is proud to represent clients in Flowood, Brandon, Clinton, Pearl, Richland, and Rankin County, Mississippi.
Steps To Take After an Accident
It's important to know what to do after an accident. Taking these steps will help you protect yourself and strengthen your case.
Take Care of Your Safety
The first step is to take care of your personal safety. If possible, move out of harm's way. You should move your vehicle out of the way as well if you can. Stay away from traffic.
Seek Medical Care
Your next step is to seek medical care. Depending on how serious the accident was, you may need medical care on the scene. If you think your injuries are minor, go to a doctor as soon as you can.
Call Law Enforcement
The law in Mississippi states that there must be a police report for most accidents except for minor ones. You should call law enforcement after you take care of your safety and your on-the-scene medical needs. In Mississippi, the law is that you must notify the police within 10 days if someone was hurt in the accident or if the property damage was more than $250.
Collect Documentation
It's extremely important to start collecting information and writing it down as soon as you can. You will need to write down:
The other driver's contact information and vehicle information

The names and numbers of witnesses to the accident

The police report number

Your own account of what happened
Remember to take pictures of the scene of the accident and the vehicles involved as well.
It's also essential that you keep all your medical records and bills related to the accident. This documentation will help you down the line.
Notify Insurance
Your next step is to notify your insurance company. Do this as soon as you can because some insurance companies require that you notify them of an accident in as little as two days.
Once you share that you were in an accident, you may be directed to contact the other driver's insurance company. It can be helpful to speak with an experienced personal injury attorney before you do so.
Hire an Attorney
When you have to pay medical bills, vehicle repair costs, and you also lose income due to missing work, it's important that you have strong representation to help you with the process of filing an insurance claim and negotiating with the insurance company. A knowledgeable personal injury attorney can help you seek appropriate compensation during this challenging legal process.
What Could Go Wrong
Once you file an insurance claim, there are several different factors that might make it more difficult for you to receive the compensation that you need.
Uninsured Driver
Mississippi is an at-fault state, which means that the driver who caused the accident is responsible for paying your bills usually through his or her insurance. However, if the driver doesn't have insurance, then it becomes much more difficult to secure the compensation you need.
Expenses You Didn't Count On
You know that you will need to pay medical bills and vehicle repair costs after an accident. However, there are other expenses that you may need to pay as well. Missing time at work will result in lost income. You may also need to pay for property damage that you weren't aware you caused.
Surprise Medical Bills
You may think that you've paid your last medical bill, but then you receive another. If the insurance company offers you a settlement and you take it before knowing your total final medical costs, then you are on the hook for those bills.
Low First Settlement Offer
The insurance company may offer you a low settlement soon after the accident. This is partially because they want to act quickly so they don't have to spend more time on your case. Speak to an experienced personal injury attorney before accepting an offer so that you can be confident you are receiving the appropriate amount for your situation.
Statute of Limitations
Different cases have different statutes of limitations, or deadlines by which they must be filed, in each state. In Mississippi, the statute of limitations for a personal injury case is three years after the injury. Once three years have passed, you can no longer file a claim for the accident.
Work With an Experienced
Personal Injury Attorney
After an accident, you should receive the compensation you need to pay your bills and recover. It's difficult to heal when you don't know what your financial situation will be. Ronald E. Stutzman, Jr. will work diligently to fight for your best interests. The Stutzman Law Firm, PLLC represents clients in Flowood, Mississippi, surrounding communities, and throughout Rankin County. Reach out today to schedule a free consultation.