Statute of Limitations on Personal Injury Claims
Nov. 8, 2023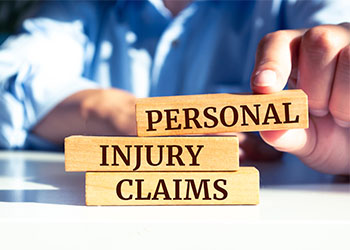 Being injured due to someone else's negligence can be a challenging and stressful experience. You may be dealing with physical pain, emotional distress, medical bills, and loss of income. In these difficult times, it's vital to understand your legal rights and the importance of seeking assistance from a personal injury attorney like Ronald E. Stutzman, Jr., who has about two decades of experience representing injured individuals near Flowood, Mississippi.
Mississippi's Statute of Limitations for Personal Injuries
The term "statute of limitations" refers to the time limit within which a person must file a lawsuit after suffering an injury. These deadlines vary by state and by the type of personal injury involved. In Mississippi, the statute of limitations for most personal injuries is three years. This means that you have three years from the date of the accident to file a lawsuit seeking compensation for your injuries.
For example, if you've been involved in a car accident, a slip and fall incident, a boating accident, or a dog bite scenario, you typically have three years to initiate legal proceedings. If you fail to file a lawsuit within this timeframe, you may lose your right to seek compensation for your injuries.
What If I've Missed the Filing Deadline?
Missing the statute of limitations deadline can have severe consequences. If you try to file your lawsuit after the deadline has passed, the court is likely to dismiss your case outright. This dismissal means you lose your chance to pursue compensation through the courts.
Moreover, insurance companies are well aware of these deadlines. If they know that the statute of limitations has expired on your claim, they may offer a significantly lower settlement, knowing that you no longer have the option of taking your case to court. Time is of the essence in these situations, so it's crucial to act promptly and get in touch with an experienced attorney like Ronald E. Stutzman, Jr. as soon as possible.
Exceptions to the Statute of Limitations in Mississippi
While the three-year statute of limitations is a general rule in Mississippi, there are certain exceptions that may extend or shorten this period. For instance, if you did not discover your injury until sometime after the accident, Mississippi's "discovery rule" might give you more time to file suit. Similarly, the statute of limitations can also be extended under certain circumstances, such as when the injured person is a minor or if the defendant leaves the state.
How to File a Personal Injury Claim
If you or a loved one have suffered an injury due to someone else's negligence in Mississippi, it's vital to know the steps to take when filing a personal injury claim. First, understand that Mississippi operates under a "fault state" system for personal injury claims. This means the person responsible for causing the injuries is liable for compensating the injured party. Secondly, Mississippi follows a "pure comparative negligence" rule, where both parties can be assigned a degree of fault, which may reduce the compensation amount.
When it comes to pursuing a personal injury claim, you generally have three options:
You can file a claim against your own insurance policy.
You can file against the liability insurance coverage of all negligent parties.
Or, file a lawsuit against all negligent parties, and in certain instances, insurers.
Remember, there's a three-year statute of limitations for personal injury claims in Mississippi. So, whether you're settling a claim with an insurance company or filing a lawsuit, it must be done within three years of the incident date.
Proving negligence and liability is a critical part of a personal injury claim. No matter your specific situation, it's highly recommended to seek the help of an experienced personal injury attorney.
Don't Face Challenges Alone
Navigating the complexities of personal injury law can be overwhelming, particularly when you're also dealing with the aftermath of an accident. That's why it's essential not to face these challenges alone. With nearly 20 years of experience, Attorney Ronald E. Stutzman, Jr. can provide the guidance and support you need during this difficult time.
From understanding the ins and outs of the statute of limitations to gathering necessary evidence and quantifying damages, Attorney Stutzman can help you navigate the legal process and aggressively seek to pursue the compensation you deserve. Don't let precious time slip away. Reach out to Ronald E. Stutzman, Jr., and The Stutzman Law Firm, PLLC today to schedule a free consultation.