Don't Take the First Offer the Insurance Company Gives You
Dec. 29, 2022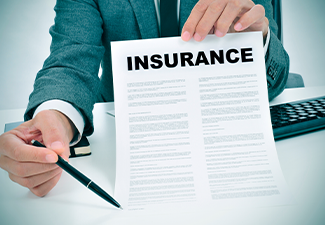 Dealing with a car accident can be a confusing experience. With so many things going on at the same time, making sense of everything can be difficult. That is what insurance companies try to take advantage of. So, here is an important piece of advice: do not take the first offer from an insurance company.
At The Stutzman Law Firm, PLLC, Attorney Ronald E. Stutzman, Jr. has helped countless victims with insurance companies after an accident. He has the practice, knowledge, and resources to help victims recover the maximum compensation due. His firm proudly serves clients in Flowood, Brandon, Clinton, Pearl, Richland, and Rankin County, Mississippi.
An Insurance Company's Response to a Car Accident Claim
One of the first things car accident victims must do is file a car wreck claim. Filing a personal injury claim gets the process rolling. At which point, accident victims can expect an insurance company to respond as follows:
Wait for the accident victim to give up. Insurance companies give claimants the runaround until they eventually give up. This terrible tactic begins with complicated and time-consuming processes. Insurance companies delay payment as long as possible by making things tough for claimants.

Make an offer. Insurance companies make a "fair" offer hoping to settle the case once and for all. Please note that you cannot claim any further compensation once you take a check.
Why Victims Should Never Take the First Offer From an Insurance Company
Here are two compelling reasons why claimants should never take the first offer from an insurance company:
The first offer is a lowball one. Insurance companies dangle a check in front of accident victims hoping to settle quickly. The offer generally covers automobile repairs at "fair market value." The offer may include emergency room expenses. However, this offer may not include out-of-pocket expenses such as medication or doctor's visits.

Victims are not aware of long-term expenses. Accident victims may not be aware of long-term effects such as delayed pain, ongoing rehabilitation, or medication expenses. Thus, accident victims must first be aware of long-term needs and expenses before settling with an insurance company.
Getting a check to fix or buy a new car might be tempting. Nevertheless, long-term medical expenses are far more expensive than getting a new car. Accident victims must first get a thorough medical examination to estimate medical expenses and hospital bills.
A good rule of thumb is to talk with a professional personal injury attorney before considering any offer from an insurance company. Doing so ensures accident victims get fair compensation for their injuries.
What Is Maximum Medical Improvement?
Maximum Medical Improvement (MMI) refers to the possibility of improving a person's medical condition. In particular, doctors establish that, despite medical treatment, a person's condition may not substantially improve.
Chronic pain is a good example of MMI. A person suffers from chronic pain due to a back injury sustained in a car accident. The severity of injuries does not allow the person's condition to improve significantly despite medical interventions. As a result, the only means of managing the victim's chronic pain is through ongoing pain medication.
In this situation, the victim's cumulative medical expenses after a car accident may skyrocket due to ongoing medical bills to manage their condition.
What Are the Next Steps?
After filing an accident claim, victims must ensure the offer meets their needs. If the offer does not represent fair compensation for a car accident, the victim will most likely need to file a lawsuit demanding fair compensation.
At this point, a personal injury attorney files the lawsuit demanding fair compensation on the accident victim's behalf.
Next, the court will ask the parties to negotiate a settlement. If the insurance company fails to meet the victim's demands, the judge awards fair compensation based on medical records and cumulative medical expenses.
Please bear in mind that enlisting the services of a professional and experienced personal injury attorney is highly recommended. Insurance companies always try to take advantage of victims' inexperience. Consequently, getting the right legal counsel helps victims protect their right to fair compensation after a car accident.
Turn to Reliable Legal Guidance
At The Stutzman Law Firm, PLLC, we strive to help car accident victims in Flowood, Mississippi, and neighboring areas (Brandon, Clinton, Pearl, Richland, and Rankin County) get fair compensation.
We know what it's like to get short-changed by insurance companies, and we have everything necessary to help. Call today to speak with a wise personal injury attorney.